Free School Meal Voucher Scheme
Important information about the government's free school meal voucher scheme.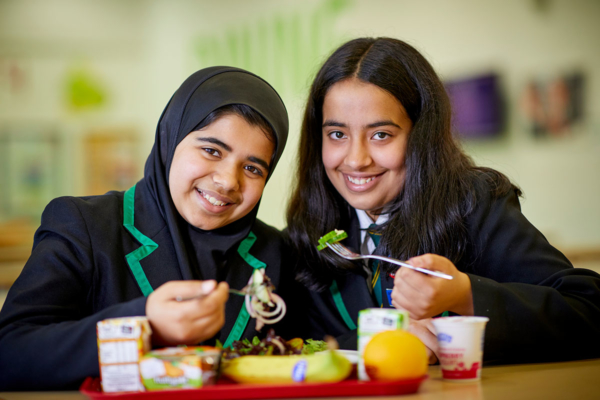 Current Supermarket Voucher Choices
Aldi
Asda
Marks and Spencer
Martins
McColls
Morrisons
Sainsbury's
Tesco
Waitrose
During the uncertain times we are all experiencing, many families are concerned about how they will receive the financial support they need to feed their children at home without the Free School Meal (FSM) entitlement during the current closure of schools.
Levenshulme High School wants to ensure that all our students have access to a lunchtime meal throughout the current coronavirus closure.
To help deliver this support, we are working with the Department for Education (DfE) and a company called Edenred to deliver supermarket vouchers to these families.
Families who are entitled to receive a FSM will receive this support in the form of an eCode that you can redeem online from a selection of supermarkets. To be able to partake in this scheme, we need to have a current, working email address for you. If you have not previously advised school of your current email address, or you have recently changed your email address, please advise school by emailing jtomson@levenshulmehigh.co.uk. You will also need to provide your child's FULL NAME, DATE OF BIRTH and POSTCODE.
The eCode will be sent to your email address. You will receive further instructions with this eCode about how to redeem it online for a supermarket eGift card.
You will receive £15 per child per week.
Please do not hesitate to contact Levenshulme High School if you require further support by using the email jtomson@levenshulmehigh.co.uk.
Frequently asked questions about the free school meals voucher scheme
The full list of FAQs are available online.
Are you eligible for free school meals?
If your employment status has changed as a result of the current coronavirus lockdown you can check your eligibility for FSM online. Please see the school website for more details. The school will automatically be advised if you are eligible for FSM.
If you are newly entitled to FSM, please update us with a working email address by contacting jtomson@levenshulmehigh.co.uk. As above, you will need to provide your child's FULL NAME, DATE OF BIRTH and POSTCODE. We will be notified of your eligibility at the same time as you and you will receive an eCode as outlined above.