Year 7 RAF Day ( Published: 17/09/2021)
As part of the school's commitment to showcase STEM activities and ensure students work together as a team with their peers, Year 7 students took part in technology activities with the RAF and teambuilding activities with the Manchester United Foundation.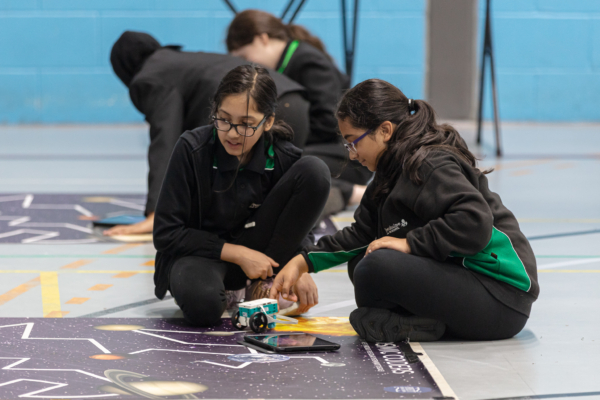 Levenshulme Yr 7 RAF Day took place on Friday 10
th
September 2021 and saw RAF officers and external colleagues of our Manchester United Foundation Coach Jo deliver a fabulous day on site at Levy!
This provided students an opportunity to discover new and exciting activities that may not have previously entered their thoughts.
The activities were really fun.
I enjoyed it and I made new friends.
My favourite part was football because my team won every game.
I loved everything about the day, it was super organised.
I liked it, I really enjoyed the robots, hope to do it again.