Our Active Neighbourhood – Launch ( Published: 22/05/2020)
Today the Levenshulme Bee Network launch the Vision Map for Our Active Neighbourhood, setting out the first physical steps on a locally driven vision to trial and build an ambitious walking and cycling friendly neighbourhood for Manchester. Levenshulme High was proud to send representatives to get involved in the planning process and we are thrilled to announce the launch here on our website.
Soon to follow will be details on the filtered neighbourhood trials this July. Watch this space!
There will also be lots of opportunities for you to give the Bee Network detailed feedback and ask all your questions. There will be lots of opportunities such as, a live webinar Q & A's during the live filtered neighbourhood trials and the formal consultation period.
For now, we ask you to take a look at the link below and please share the link with people in our Levenshulme community, so that we can all feedback on the vision.
To read about the plans in more detail, see area maps and filtered street details and of course tell us what you think, have a look at the link below:
https://levenshulmebeenetwork.commonplace.is/schemes/proposals/our-active-neighbourhood-vision-map/details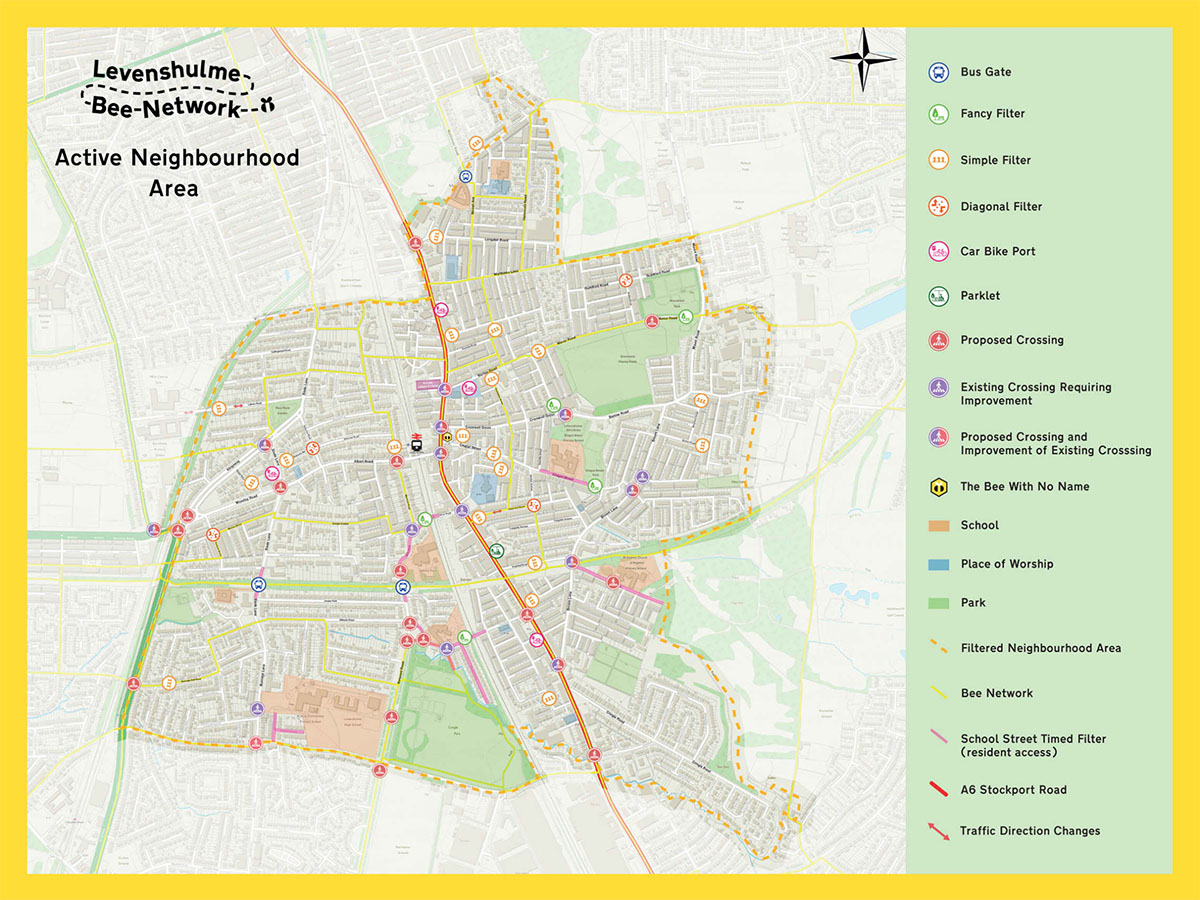 It has been an honour to be trusted by parents, colleagues and the school community to take your views forward in the initial planning stages of our Active Neighbourhood. Please take time to have a look and tell us what you think. Exciting times for Levenshulme and a safer, greener community.Ms Wright – Geography Department
We really hope you like the initial plans, thanks to everyone who has taken part in the process so far.Pauline Johnson – The Levenshulme Bee Network