Speakers for Schools ( Published: 28/03/2019)
As part of the Careers provision and in celebration of International Women Day we were lucky to have Hannah Telfer – Managing Director, Audiences & Audio at Penguin Random House as our Inspirational Career speaker. Speakers for Schools' Career talks help spark ambitions of our young people and the belief in what is possible for the future.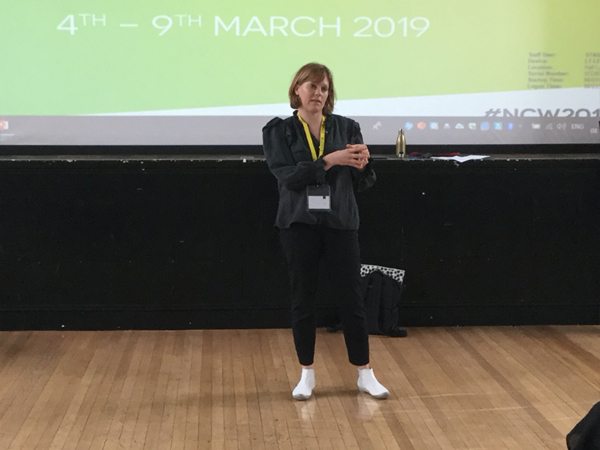 I believe books have the power to change lives and have been fortunate to spend my career working to bring authors and different audiences together
Hannah Telfer
Hannah heads up a central department at Penguin Random House that works in partnership with their 9 Publishing Houses across Consumer Insight, Audience Marketing & Digital Development, Live Events and Audio. Hannah's team is packed full of roles that aren't usually associated with publishing – Social Media Producers, Live Events Producers, Coders, Designers, Audiobook Editors & Analysts.
Hannah says that "We're privileged to work with authors and talk to readers everyday bringing their work to life on social media, on websites, through email marketing, live events, audiobooks and by listening carefully to what readers care most about".
Hannah shared her early journey and experiences with our students and gave some useful advice about the world of work. Her key messages to our students were:
Be Curious
Be Persistent
Be Passionate
Keep learning